About Us
About Andrea Roth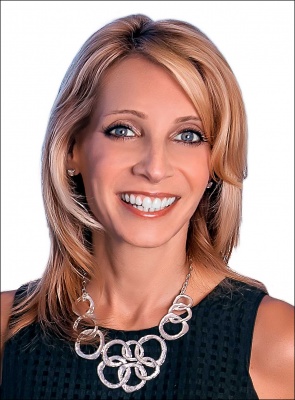 A staple at the top of Palm Beach County real estate, Andrea Roth's success lies in her unique ability to constantly exceed her customers' expectations. As a long-time South Florida realtor, Andrea specializes in condos and single-family homes in Juno Beach, Jupiter and Tequesta.
Andrea's honest, straightforward approach, coupled with her extensive experience and old-fashioned work ethic, guarantees clients great results, results which have consistently placed her at the top of the market in both sales dollars and homes sold.
One of the most important secrets to Andrea's success is her superior marketing.  She, along with the expert staff at Waterfront Properties, develop a customized plan for each of her properties, including a powerful mix of elite print media and cutting-edge online advertising.  Her extensive network extends across the country and enables her to quickly connect the right buyers with the right homes.
Andrea lives in Jupiter with her husband, Tom, and their three sons Jake, Austyn, and Connor. She has an MBA from DePaul University and a Bachelor's Degree from Michigan State. In her free time, Andrea enjoys playing sports with her sons and spending time at the beach with her family and rescue dog Lucky!

About Waterfront Properties
Waterfront Properties and Club Communities is one of South Florida's and Northern Palm Beach's finest real estate brokerages. With an unwavering commitment to excellence and costumer satisfaction, our firm has been exercising this commitment for over 40 years. We strive to constantly keep current with the latest Real Estate and Real Estate marketing trends, offering a wealth of resource and knowledge, all the while ensuring satisfied clients during the sale or purchase of their homes. 

 We are currently doing business in over 21 towns on the South Eastern Florida coast between North Palm Beach and Stuart and have knowledgeable agents that specialize in each of these markets.

 Please contact us if you have any questions or concerns. We are here to help you with all your real estate needs.