The Andrea Roth Team

Andrea Roth, P.A. & Cristy Van Den Berg
Andrea Direct: (561) 713-7679; Cristy Direct: (561) 972-0994
About Andrea Roth, P.A.

Spearheading the Andrea Roth Real Estate Team at Jupiter Oceanfront Condos for Waterfront Properties & Club Communities – this is one of the area's most highly respected luxury real estate teams. An outstanding reputation for listing and selling oceanfront and Intracoastal properties in Jupiter, Jupiter Island, Juno Beach, Tequesta, Palm Beach Gardens, and throughout Palm Beach and Martin Counties.

 Andrea is a local area expert. Whether a client is seeking a primary residence or a second home, her experience and expertise is invaluable in ensuring they find the perfect opportunity. Andrea is consistently recognized as one of the top-producing agents with Waterfront Properties and Club Communities.

The Andrea Roth Real Estate Team at Jupiter Oceanfront Condos, in combination with Waterfront Properties & Club Communities' industry leading technology, provide sellers and buyers with unsurpassed global internet exposure that reaches qualified buyers worldwide and identifies local properties quickly and effectively.

Andrea has extensive international experience in sourcing and negotiating multi-million dollar corporate contracts (Motorola). Using these skills, combined with her outgoing personality, Andrea is an invaluable resource to her clients.

Andrea currently lives in sunny Jupiter with her husband, Tom, and their three sons, Jake, 10, Austyn, 14, and Connor, 15. She has an MBA from DePaul University and a Bachelor's Degree from Michigan State. In her free time, Andrea is either playing sports with her sons or taking her golden retriever to the beach.

About Cristy Van Den Berg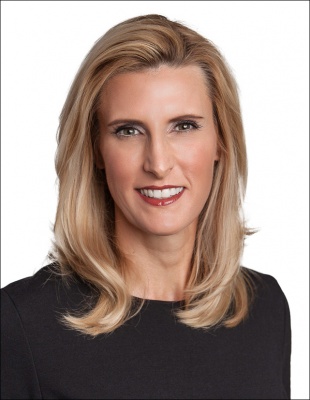 "I truly cannot say enough about Cristy. Cristy was not only hard-working, diligent, and honest, but the best agent I have and can safely say will ever work with." -Paul W.
Part of the #1 Andrea Roth Jupiter Oceanfront Condos Team at Waterfront Properties, Cristy Van Den Berg specializes in buyer transactions within Jupiter, Juno Beach, and surrounding cities. This team is one of the top regarded in the area, with an unparalleled reputation for selling more Jupiter oceanfront and Intracoastal condos than any other office. 
Outgoing, enthusiastic, strategic, and results-driven, Cristy is highly respected for her market knowledge, attention to detail, strong communication and negotiating skills. She brings a strong background in sales and marketing, consistently providing unparalleled professional levels of service. 
Cristy works with clients seeking second homes and vacation homes. In collaboration with Waterfront Properties & Club Communities' global technology reach, she serves buyers nationally and internationally.
Cristy was raised in Holland, Michigan, lived in Chicago for 13 years, and has resided in Palm Beach County since 2003, residing in Admirals Cove for 8 years and currently in Jupiter Country Club. When Cristy isn't assisting a worldwide network of buyers, she can be found on the golf course, reading, or jogging along Jupiter's beautiful sandy beaches. 
Hear what Cristy's clients are raving:
"As I was an out-of-state absentee trustee on an estate property, Cristy went above and beyond. Through the process, Cristy wore many hats, resolving countless problems with the property and made my life so much easier. Cristy works with a determination and ethic that cannot be replicated by anyone. If you have the opportunity to work with her, you will not be disappointed."  –Paul W.
"Cristy never pushed for me to view product that was out of my price range or any product that would have been too small or in a lesser quality building…She not only understood me, but she also had a great knowledge and understanding of the neighborhoods and buildings that we pursued. It was a complete pleasure working with her, and I would recommend her to my family, friends, and strangers." –Joseph M.
"Cristy Van Den Berg was a pleasure to work with and terrific in all aspects of our recent condominium purchase. From the very first moment, she made herself available to accommodate our spontaneous schedule changes and offered to help in any way she could. It was a secondary home purchase for us, so Cristy was there for the inspection, painting estimates, provided recommendations, and always had a cheery upbeat attitude. She even stayed available after the closing, offering to be around for furniture deliveries. She was very diligent and responsible throughout the entire process." –Donna and Robert L.

About Waterfront Properties
Waterfront Properties and Club Communities is one of South Florida's and Northern Palm Beach's finest real estate brokerages. With an unwavering commitment to excellence and costumer satisfaction, our firm has been exercising this commitment for over 40 years. We strive to constantly keep current with the latest Real Estate and Real Estate marketing trends, offering a wealth of resource and knowledge, all the while ensuring satisfied clients during the sale or purchase of their homes. 

 We are currently doing business in over 21 towns on the South Eastern Florida coast between North Palm Beach and Stuart and have knowledgeable agents that specialize in each of these markets.

 Please contact us if you have any questions or concerns. We are here to help you with all your real estate needs.